If you follow me on Instagram, you'll see that I got a package from Madewell yesterday!! I'm so excited because I have been wanting one of these forever, and I finally bit the bullet and bought one for my spring wardrobe. I added this jumper and a simple dress to finish my casual style wardrobe for the spring/summer.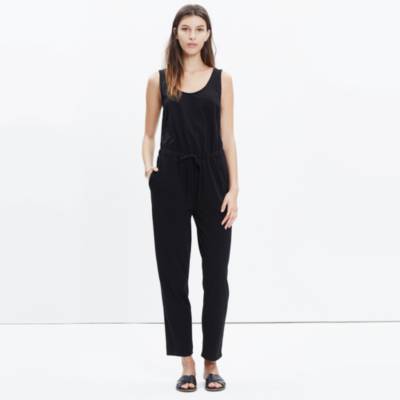 casual style – jersey jumper
I'm super excited to have finally bought a jumpsuit! I feel like this is such an awesome addition to a casual wardrobe, especially for moms because it's easy to put on, it's easy to wash, it's easy to pair with things to dress up or dress down. Obviously, casual style is the best when you're on the go and the possibility of infant poop is high but you don't have to wear workout clothes all of the time. I discovered Madewell through other blogs I follow and I love all of their options!
What do you think?